Safer at Sola: Support Independent Beauty Professionals in Safely Reopening Salons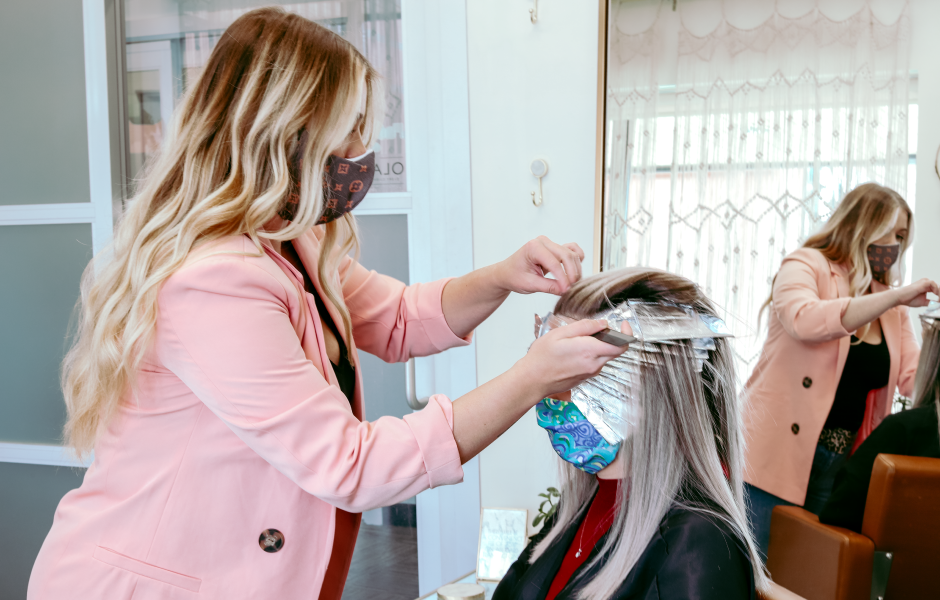 On July 13, 2020, Governor Newsom with the partnership of the California Department of Public Health issued an order to close indoor operations for additional sectors that include barbering and cosmetology in order to slow the spread of COVID-19. This order affected 32 counties in California with more counties likely to follow. The order states that operations can be allowed to continue outdoors directly outside of the licensed establishment (in the parking lot or on the public sidewalk).
Moving services outdoors puts beauty professionals at a higher risk of contracting and spreading COVID-19 and makes it impossible to adhere to the same sanitation regulations as being in the controlled environment of the salon. Beauty professionals have proven they can slow the spread of COVID-19 in the salon by adhering to the sanitation regulations set forth by the Board of Barbering and Cosmetology. The Center for Disease Control and Protection (CDC) recently published a study about two symptomatic hair stylists from Missouri with confirmed COVID-19, who performed services on 139 clients while both the stylists and the clients wore face masks and resulted in no symptomatic secondary cases (read the full study).
At Sola Salon Studios, we've proved that we are able to operate safely without contributing to the spread of COVID-19. As an example: out of a community of 3,000 independent salon owners in California working inside Sola, only 9 have tested positive for coronavirus. None of the collective clients were impacted.
Within salon studios, beauty professionals perform one-to-one beauty services in a private and enclosed space limiting mass human contact. Within the salon, beauty professionals have more control over sanitation in order to reduce the spread of COVID-19. They are able to…
Accept and screen guests prior to entering the establishment
Properly clean and disinfect the space and tools between each client

Prohibit walk-ins and other foot traffic

Maintain social distance from other beauty professionals and clients
Beauty professionals are highly trained in disinfection protocols and have proven that they can maintain a safe environment. Requiring services to be performed outside puts them and their clients at risk.
Join us in supporting independent hairdressers and beauty professionals in safely reopening salons by signing our petition and writing letters to your local Assembly member, Senator, and Governor.
How to support the cause?
Submit online letters to your local Assembly member and Senator.

Letters to your Assembly member and Senator are submitted through an online form and must be 2,000 words or less.

Find your local Assembly member and Senator here
Submit a letter via an online form to Governor Gavin Newsom here

Send written letters (printed and mailed) to Governor Gavin Newsom at 1303 10th Street, Suite 1173 Sacramento, CA 95814
Sign the online petition
Complete the "California Recovery Roadmap Survey" to give input on how to reopen salons here
Sola Salon Studios: Our mission is to inspire and support beauty professionals to chase their dreams, elevate their careers, and experience the freedom of salon ownership.